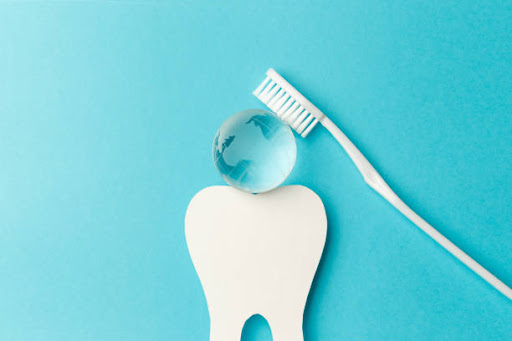 Every year, more than 12 million new cases of cancer are diagnosed. There are many different types of cancer, some of which can be prevented. It might seem obvious that brushing and flossing regularly, as well as avoiding tobacco, can help prevent oral cancer. It is imperative to note, however, that there are certain types of oral cancer and other types of cancer that can be avoided through optimal oral care.
The relationship between dental care and oral cancer
While tobacco use and heavy alcohol consumption have long been recognized as the leading causes of oral, head, and neck cancer, poor oral health has recently been added to this list. A 2007 study published in the American Journal of Epidemiology found that poor oral health and missing teeth were strongly associated with the development of oral cancer. Furthermore, patients with healthy smiles are much less likely to develop oral cancer. You should be aware that common oral health problems such as gum disease and tooth decay may make the condition more serious. This is especially true if you have been diagnosed with oral cancer. Having regular cleanings, examinations, and oral cancer screenings at our dental office can help catch signs of oral cancer early and make treatment easier and more effective.
Health concerns related to oral cancer and other cancers
It has been demonstrated that poor oral health is associated with other types of cancer outside the mouth. A recent study conducted by NYU Langone Health's Perlmutter Cancer Center found that certain types of bacteria in patients with gum disease were associated with a higher risk of developing esophageal cancer. Although esophageal cancer accounts for only 1% of all cancer cases diagnosed each year, over 90% of patients who develop it die from it. When left untreated, gum disease exposes the tissues surrounding the teeth to bacterial infection. This allows these bacteria to enter the bloodstream and spread to other parts of the patient's body. By maintaining optimal oral health, you can decrease your risk of contracting this disease.
There is much more to oral health than just your mouth. Taking care of your teeth, tongue, and gums can significantly reduce your risk of developing cancer without you even realizing it. We invite you to schedule an examination and cleaning with our dental team if you wish to learn more about the link between oral health and cancer.
Paul Taylor, DMD- Advanced Dentistry
4320 Genesee Ave., Suite 101